Meet Oscar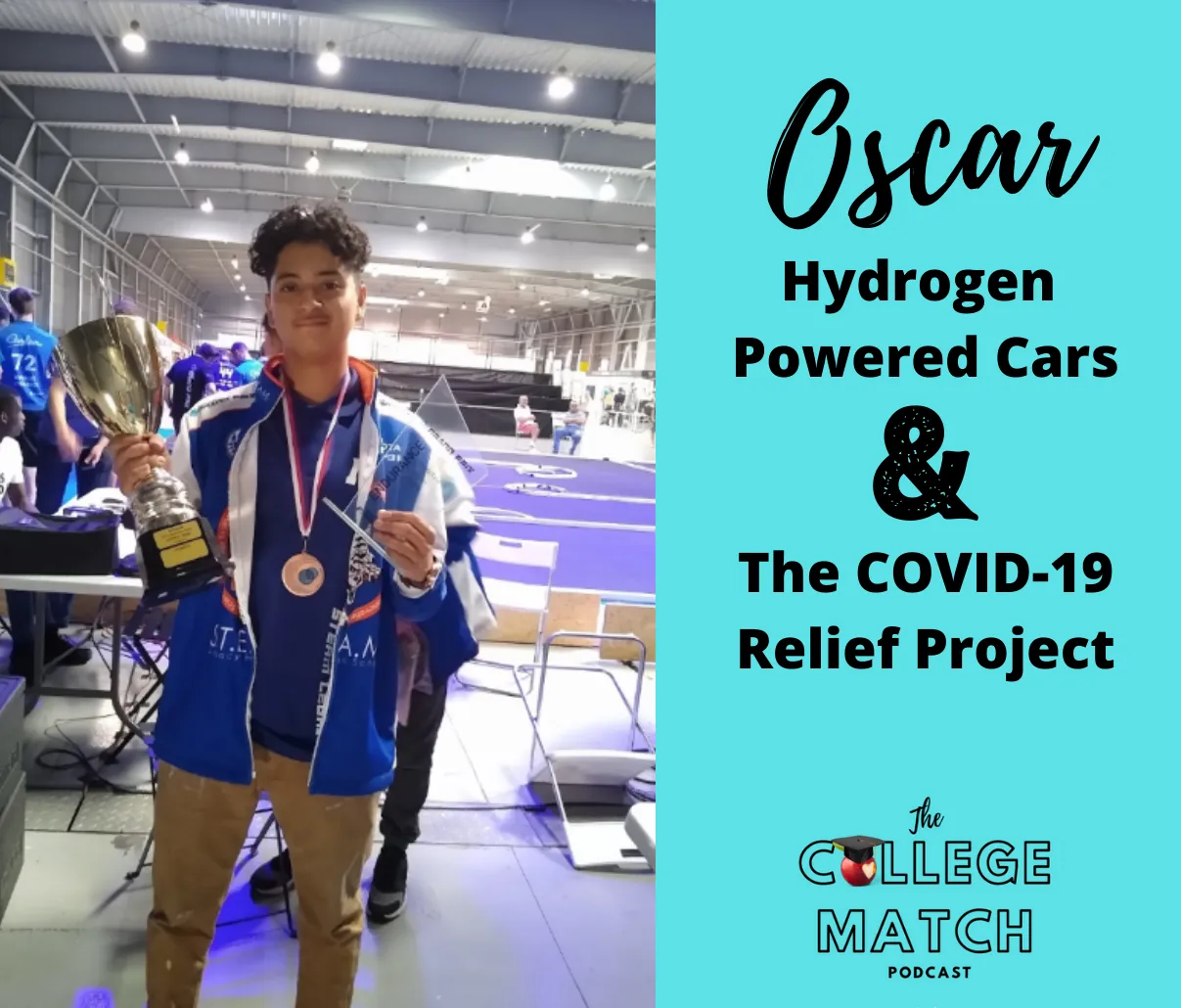 High School:

STEAM Legacy High School
College:

University of California, Los Angeles
Career:

Aspiring Engineer
Podcast Episode 1 - OSCAR'S STORY: Hydrogen Powered Cars and the COVID-19 Relief Project
Meet Oscar, a change-maker inside the classroom and internationally! He'll be applying to college next year and is determined to be the first in his family to earn a college degree. 
When it came time for Oscar to choose a high school, he knew he wanted to attend one that had a Science focus, even if it meant that he had to travel farther, work harder, and make certain sacrifices. With the support of his family, principal, and teachers, Oscar and his Hydrogen Car Team from STEAM Legacy High School became the 2019 WORLD CHAMPIONS of the Horizon Hydrogen Grand Prix – a competition that took place in the Czech Republic. Living up to their high school name, his team beat 9 other countries, truly leaving a lasting legacy for other first-generation, under-resourced students in Los Angeles. 
While they were invited to go back to compete again this year, COVID-19 derailed those plans. Instead, Oscar reacted as quickly as any engineer would, and came up with a plan to create reusable masks and face-shields for his community, using a 3D Printer and the leftover supplies from his school. Currently in production, the masks will solve a problem that his low income community is currently facing- finding the appropriate PPE (Personal Protection Equipment) to combat the virus. 
Tune in to learn more about Oscar's humble background, his journey to the World Championship, and his new COVID-19 relief project.  This young man truly exemplifies Leadership and is looking for a college that matches his ambition and passion for climate change.
In his words, "I've always thought that a sustainable future is attainable, but we need to start now and I want to be part of the generation that helps create change." This episode will surely leave you feeling inspired and empowered to learn more about the future of Hydrogen Powered Cars!  
**For a Video Version of Oscar's Podcast Interview, visit our College Match Youtube Page where you'll be able to see a prototype of the face mask Oscar designed, photos of the cars he's restoring, and much more.  
More Stories