Meet Blanca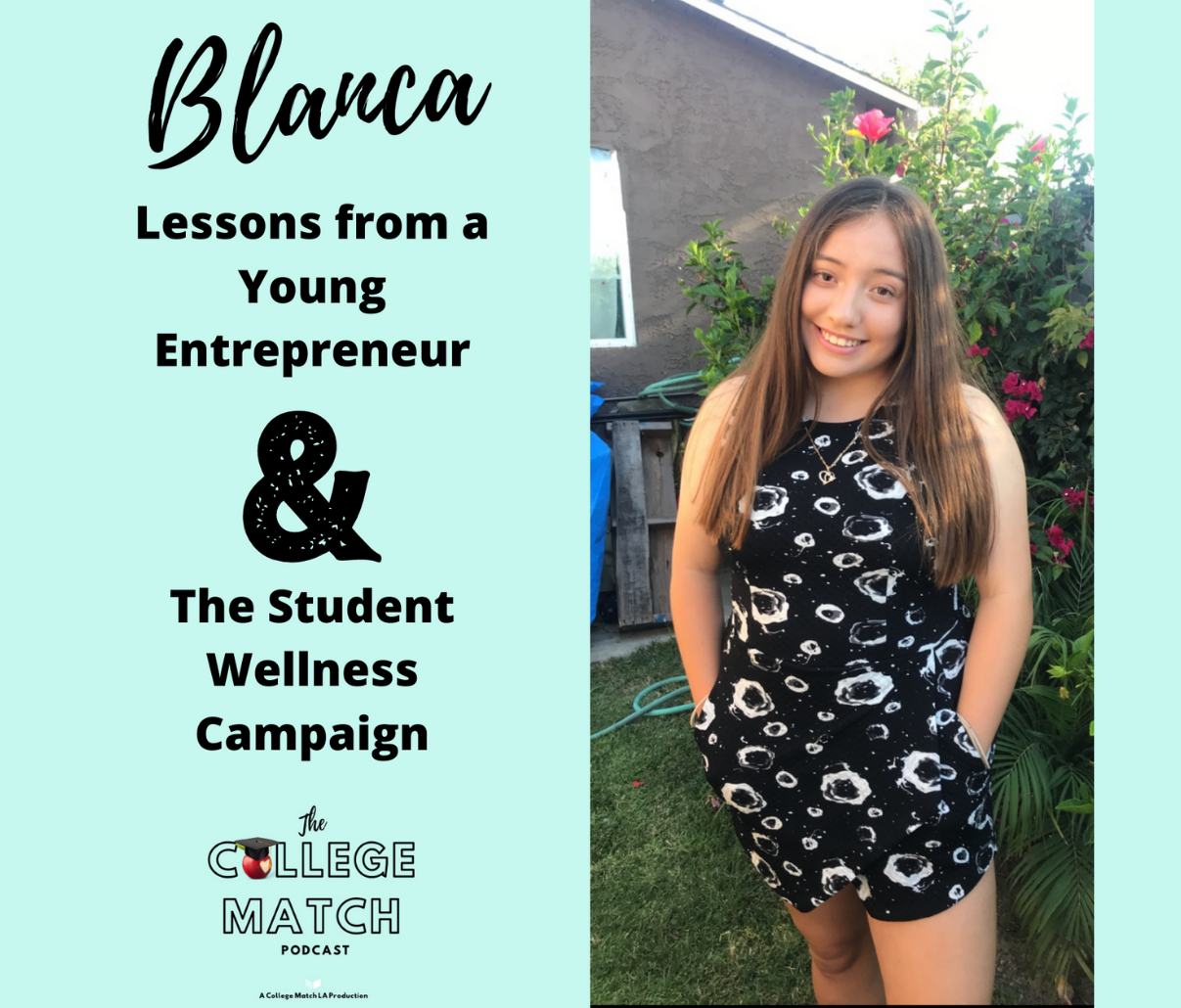 High School:

Environmental Charter High School
College:

Washington University in St. Louis
Career:

Aspiring Pre-Med Student with interests in psychology and political science
PODCAST EPISODE 4 - BLANCA'S STORY: LESSONS FROM A YOUNG ENTREPRENEUR AND THE STUDENT WELLNESS CAMPAIGN
Meet Blanca, a young entrepreneur from Lawndale California.  Blanca is determined to be the best first in her family to attend college where she plans on exploring majors in either psychology or biology (with the hopes of a pre-med track). 
Blanca grew up with what she calls the "Goalkeeper Mindset," relating it to some of the leadership roles she's taken on in her family, at her school, and within her community. The Goalkeeper Mindset is one in which all the pressure is on you, the individual, to make the right move or decision that's best for the team. 
However, when her father overcame a major medical scare, she realized that there is more to teamwork than just blocking a goal. Blanca was there for every step of her father's recovery, serving as the main translator between him and the nurses. She also realized during that time the importance of asking for help and seeking resources when she started feeling overwhelmed. 
Tune in to learn how helping her father build his business, the Impact Goalkeeper Academy, empowered her and a friend to start a small candle business of their own called Our Creations Co.  Additionally, she attributes a lot of her journey to one of her favorite teachers, Mr. McCurry and the profound impact her school, Environmental Charter High School, has had on her growth. *Special Thanks to Mr. McCurry for making a guest appearance on this episode! 
Blanca started a Wellness Campaign at her school and is an active member of the Student Equity Team, which was created to bridge the student voice on campus with that of administration.  
Blanca truly believes in the power of voice and her core values are centered around wellness, mindfulness and writing. There is no doubt she will make a lasting impact on her college next year! 
**For a Video Version of Blanca's Podcast Interview, visit our College Match YouTube Page where you'll be able to see pictures of Blanca in action and much more. 
More Stories