Meet Joshua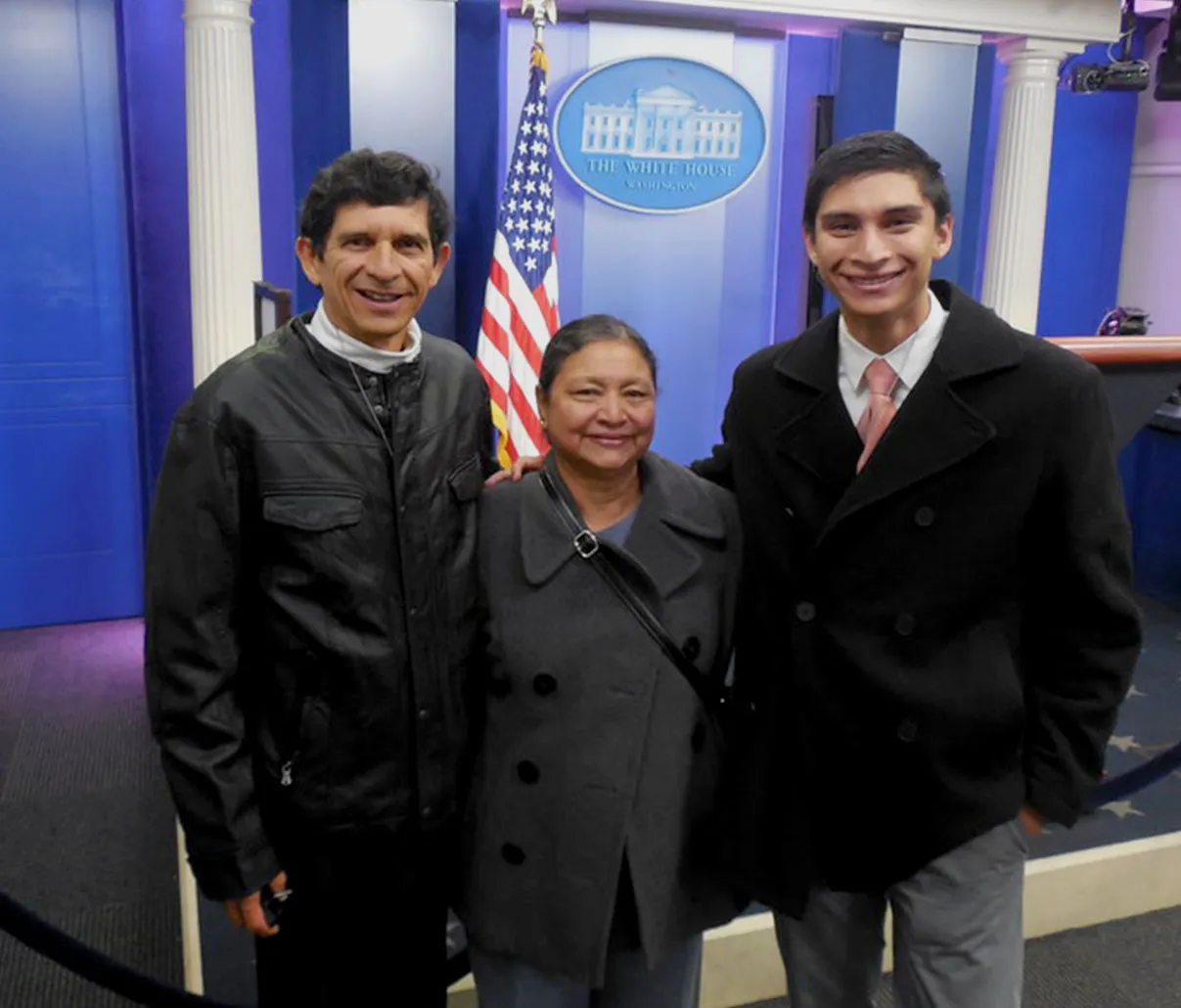 High School:

Garfield High School in East Los Angeles
College:

Pomona College B.A. 2013 Harvard Business School 2020
Career:

Fulbright scholar in Mexico, worked on immigration issues at the White House, marketing analytics for NBCUniversal.
A Kid Who Built Computers Now Aims to Help Tech Firms Better Serve the Under-Served
People who work with me know that I like problem-solving. What most people don't know is that I was able to hone my problem-solving skills through video games and computers. My favorite video games usually focused on historical time periods with open worlds to explore. Through these games, I was able to refine and question the topics learned in history class while also developing my problem-solving skills.
My older brother is an IT Manager and he would often fix people's computers as a side business. When I was a younger, he would ask me for help as he was busy with school and work. I learned how to fix software and hardware computer issues and how to build a computer from parts! It was a great exercise that taught me how technology systems work.
I studied economics because it incorporated core elements from history and mathematics in addition to giving me the tools to analyze human decision-making. I received my B.A. in Economics from Pomona College in 2013. After college, I received a Fulbright grant to study and work in Mexico, worked on immigration issues at the White House and FWD.us, and worked in marketing analytics for NBCUniversal. I am now working towards getting my MBA in the pursuit of helping technology companies help small businesses scale their businesses and helping technology companies engage new users, like the Latino community.
I credit College Match for a lot of my successes. Without College Match, I would have never been exposed to private liberal arts colleges or have gotten the SAT prep needed to be admitted to a school like Pomona. Pomona has played a crucial role in my life as its small, tight-knit community allowed me to focus on my personal and intellectual development. I feel deeply indebted to Harley, Regina, and Erica as they have been major supporters of my career endeavors over the years.
Like most first-generation college students, I was surprised at the socioeconomic disparities between me and many of my peers. It was clear to me from day one that we had very different upbringings.
What took me longer to realize is how my parents' hard work and grit would serve as motivation to pursue my college education. Often as I studied during the wee hours of the night, I thought about how much my parents had sacrificed for me to pursue a college education and how I should make this most of the opportunities given to me.
Having that sense of purpose and direction grounded me throughout college and beyond. My parents have supported my decisions and have trusted that I am doing what is best. Their emotional and financial support enabled me to pursue my passions and motivations.
As I reflect on my career and what I want to do in the future, I want to use my career in business to help change the narrative and business strategies companies take toward under-served communities. I want to take my personal experiences playing video games and building computers and apply that to economically empower communities like East Los Angeles through the tech economy.
More Stories