Meet Martyn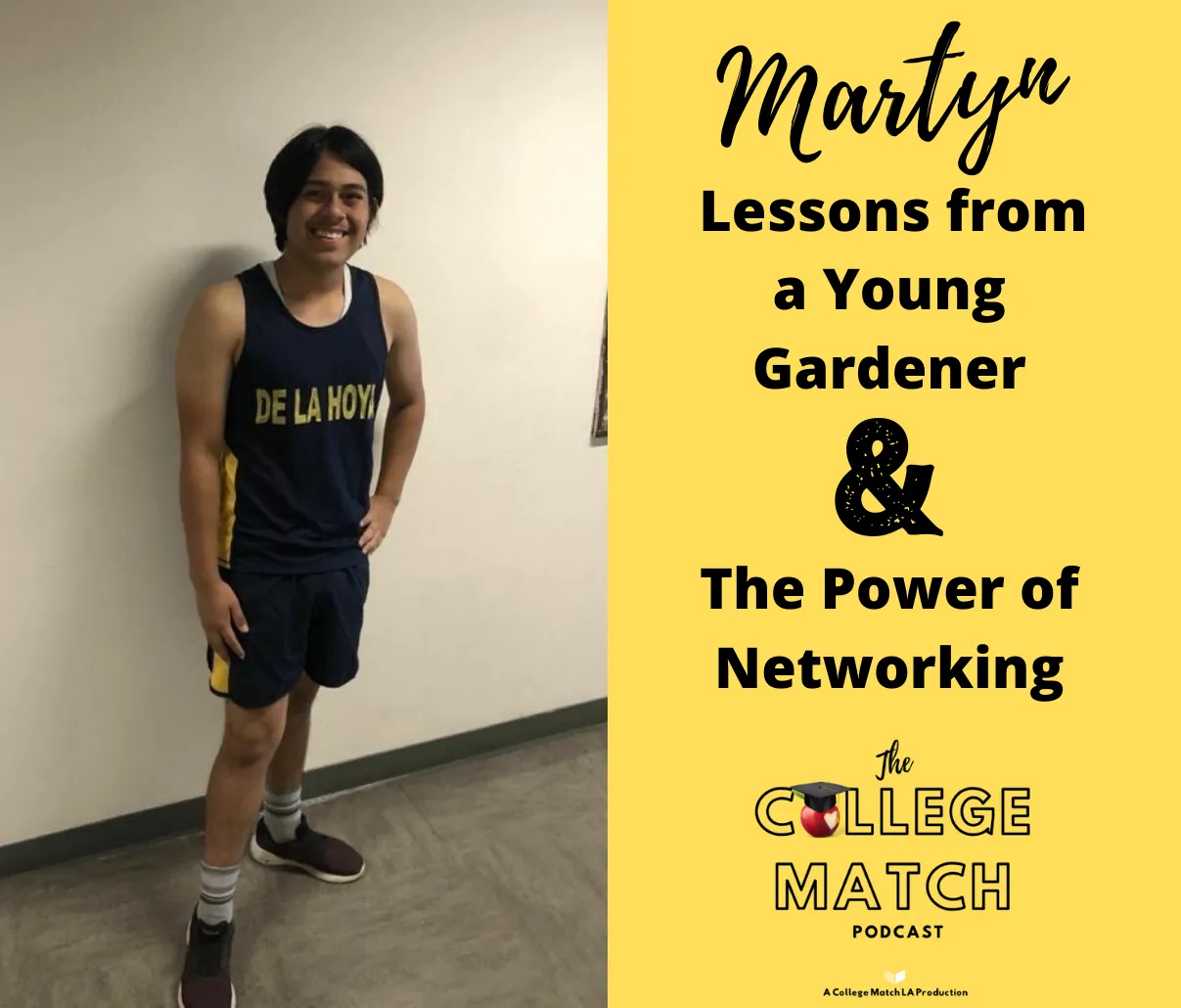 High School:

Animo Oscar de la Hoya
College:

Dartmouth
Career:

Aspiring Engineer
EPISODE 3 - MARTYN'S STORY: Lessons From a Young Gardner and The Power of Networking
Meet Martyn, a young student leader from Boyle Heights who is determined to attend a college that matches his love for engineering and drive for community change.
Martyn grew up as his dad's "right hand man," traveling around Los Angeles as a hardworking gardener since he was 7 years old. Along with the special skills of planting, tilling, and seeding- Martyn also grew up to realize there were other ways he could support his family, and that's through education and networking.
Martyn is incredibly driven and dedicated to being a strong example for his younger sister. He's become, in so many ways, the "rock" of his family.
He has made a lasting impact at his school and in his community. He is proud of where he comes from and believes strongly in changing the negative stigma that's attached to Boyle Heights and the diverse community members he's grown to cherish and love.
He also loves to bring people together! His networking started when he began to plan "meetups" around Los Angeles with his friends, highlighting the beauty of places like Koreatown, Chinatown and more.
During his internship with the Green Dot School District, he witnessed first hand the power of his networking skills. With the support of his supervisor, he started a series of informational interviews called "Coffee Chats" to get to know his co-workers and to understand the different careers they hold within the district. His goal was to find at least one person who was linked to an engineer, which is his dream career. Thanks to some connections, he finally met an engineer and their conversation inspired him so much that he enrolled in a coding class at East Los Angeles Community College to learn more.
Martyn is extremely thoughtful and always puts his family's needs before his own. Now it's his turn to pursue another of his admirable goals, and that's to be the first in his family to earn a higher education degree. There is no doubt he will find an incredible college next year!
**For a Video Version of Martyn's Podcast Interview, visit our College Match YouTube Page where you'll be able to see pictures of Martyn in action and much more.
More Stories